The Why Behind CKK Turns 21 Today!
Chocolate Kinks & Kurls is an award winning, international haircare brand on a mission to help you love your hair. But did you know it all started because 9 year old Nayla didn't love her kinky textured hair? Well, after sharing with me that she no longer believed her hair was beautiful because her hair didn't look like mine, I big chopped and CKK was born. Nayla now has began a new natural journey with locs almost 2 years ago. In celebration of our why, Nayla we're gifting 30% off site wide.
PERFECT FOR
DEEP CONDITIONING & STYLING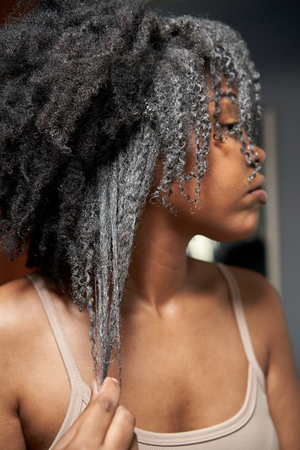 The Her Bar Drop Is Here!
Her Bar Pre Order Begins 9.7.23 -9.11.23!
Ships By 9.22.23